Complete Online Form
Select Membership Level
Pay Online
No PayPal? No Problem!
Follow these instructions to pay by credit or debit card after completing the online form and selecting membership level.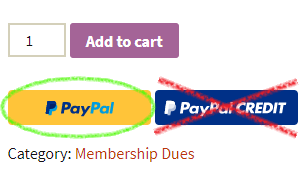 Then simply provide your card information and follow the prompts. Again, you do not have to create a PayPal account to pay by card.